Our Services
Stephen Mattick will take you through the complete pre-building process, from your initial ideas, creating your plans for planning permission and submitting your building regulations application until you obtain approval.
Initial Consultation
Stephen will visit you in the comfort of your home for a free initial consultation to discuss ideas and the feasibility of your scheme. There may be further information required and in some cases we may need to consult with your local authority to ascertain your schemes feasibility and likelihood of approval and planning costs. Once we have all the relevant information, a quotation will be sent to you.

Survey
We may need a survey to measure the levels of your site. If so we will instruct a surveyor on your behalf to carry out the work.
Produce Drawings
Once Stephen has all the information preliminary drawings are produced to give you a first draft to discuss
Pre Planning Enquiry
Once the initial drawings have been worked out we will submit these to the local planning department as a Pre Planning Enquiry. The planning officer will report back on whether the project is likely to succeed in planning or suggest areas that will need further development. From these comments the final details of the drawings are drawn up for your approval.
Submit Plans to local planning authority
These detailed plans along with other required reports are then submitted to your local planning department. Planning approval can take up to eight weeks from validation by the council.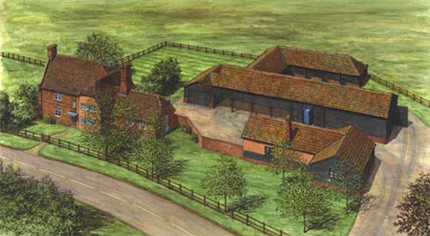 Building Regulations produced and submitted to Building Control
Once planning has been approved, Stephen will obtain a quotation for the building regulations drawings from a colleague, for submission to your local Building Control department. This also includes any structural elements for which structural calculations may be required.
After Planning
The complete scope of building and adminstration services can be arranged with our network of professionals depending on your requirements.
Stephen can make regular visits to the site in order to check that the works are being carried out in accordance with the contract drawings including bespoke internal joinery details.